EVDC: THE ESA ATMOSPHERIC VALIDATION DATA CENTRE
ESA (European Space Agency) has a range of Earth Observation satellites that assist scientists studying the earth.  The ESA Atmospheric Validation Data Centre (EVDC) stores and archives data from various satellite.  It also supports scientists in managing and exploiting datasets.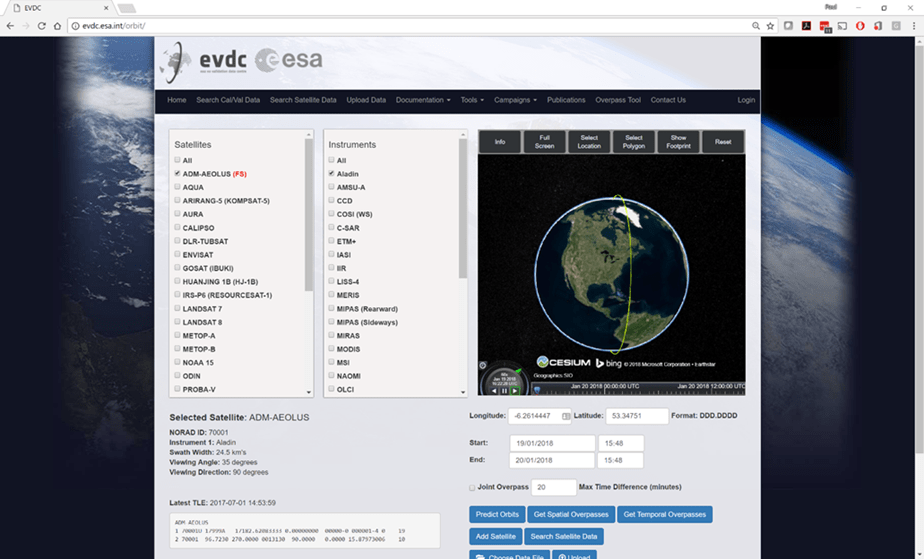 Portal services include:
Searching of Cal/Val data, S1/S2/S3/S5P Sentinel Satellite and ADM-Aeolus Satellite data.
Data File Upload Facility for registered members.
Documentation such as GEOM, Metadata, DCIO.
Tools access e.g. Creating/Reading HFD Files.
Sub setting tools supporting EVDC stored satellite data and user upload of data sources.